About us
Are you craving authentic Asian or Thai food? Baan Phaya Thai 4 is popular restaurant that serves a variety of BBQ & Grill, Asian and Thai dishes in the Brighton area. One of the Chef's Specials, Goong Nam Dang, is well prepared with lightly battered fresh prawns, a tangy sauce, oyster sauce, garlic and ginger. It's garnished with toasted cashews and sliced tomatoes, and served fried noodle and cashew nuts. Baan Phaya Thai 4 is located on Beaconsfield Rd, and this exquisite restaurant offers a great atmosphere to dine with friends and family.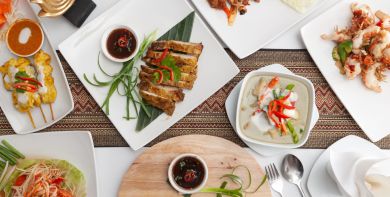 Reviews
Catherine
"Delicious food as always!"
11/02/2020
Kathy
"Enjoy there food. Nice people"
3/02/2020
Lauretta
"Great food very tasty."
28/01/2020